Antique LED Lighting Solutions
Reinvent History with Antique LED Bulbs
At Aamsco, we appreciate light from the past and present while shaping the way of the future. Our wide selection of antique LED bulbs are sophisticated and true-to-history, replicated after the original Edison bulb design and perfect for adding the final touches of accuracy to a renovated home, restaurant, museum or other commercial space.
Our customers are able to find lighting the style they prefer while enjoying the most up-to-date technology that saves money and conserves energy. Selecting antique lighting can be a challenge, especially if you need the convenience and reliability of modern lights. Our bulbs are designed to create the exact feel of an antique bulb while using the energy-efficient engineering of LED bulbs.
Learn More About Our Antique LED Bulbs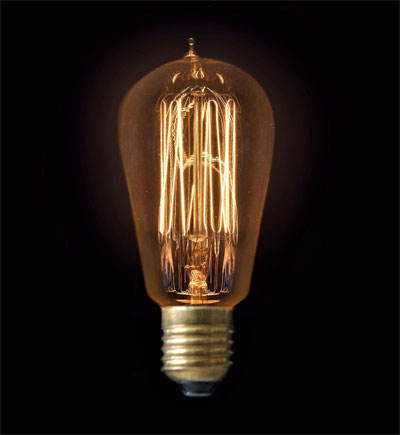 Classic Elegance Meets Modern Technology
Thomas Alva Edison's ingenious lightbulb illuminated the world, and now, you can bring some of that same magic into your own space. Our Edison LED bulbs are the perfect union of classic antique design and modern convenience.
Perfect for Victorian or Art Nouveau fixtures, these bulbs are historically accurate and emit a warm, soft glow that will bring any historical-inspired room to life. Choose from several filament designs, including horseshoe and squirrel cage, as well as different bulb shapes to find the perfect match for your space.
While their design reflects the original look, this specific collection features strictly LED bulbs, which can emit up to 20,000 hours of uninterrupted light and conserve as much as 50% less energy compared to incandescent and CFL varieties. They are always cool to the touch, and you will never experience any sparking or sudden bursts. Unlike many antique lights, they have no harmful UV or mercury content.
Find Your Light at Aamsco
Contact us today to learn more about our antique lights, hybrid LED bulbs and other lighting solutions for your home or business. Whether you're remodeling your house or illuminating an entire hotel, we can help you find the perfect bulbs for you.